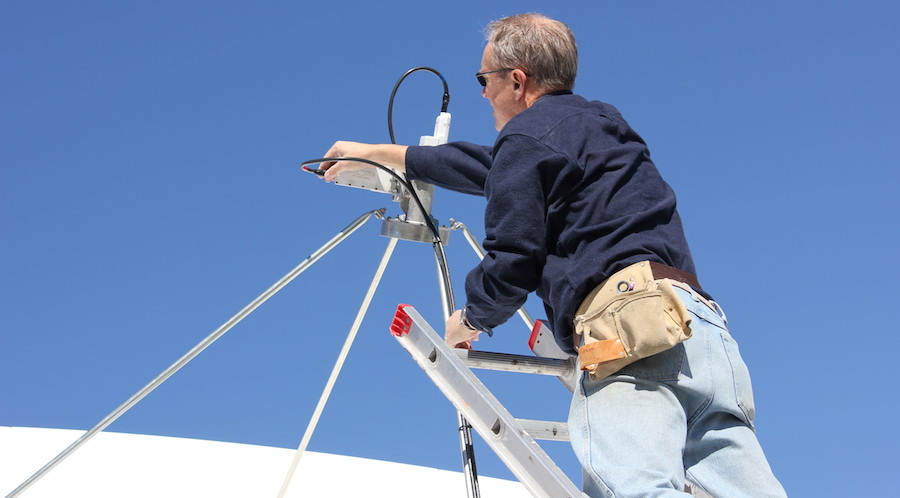 Our Experience
Get qualified broadcast technical assistance

by Gary Stigall
I started this professional journey in 1977 when I was working part-time as a news reader at a radio station to pay my way through college. When the Chief Engineer quit, they asked me to take over. I can't say my preparation was 100% complete, but I said, "Sure," and the adventure began.
Since then, I've done a few things:
TV station staff engineer, repairing to component level (when that was more realistic), installing all kinds of equipment, adjusting cameras and tape machines, designing and documenting projects. At KFMB-TV, we designed and built replacement master control and production control rooms.
Radio studio systems engineer for Pacific Recorders & Engineering, putting together and testing systems for studios in major markets like KIIS and KLOS Los Angeles, KGO San Francisco, WGN Chicago, and WNBC and WNYC New York. My projects served Howard Stern, Don Imus, and Rick Dees.
TV systems engineer for Centro and SAIC, part of the team building NBC Sports teleproduction trailers and moving NBC's WMAQ-TV Chicago.
TV broadcast engineering manager for KTVZ in Bend and much later at XETV Fox 6 in San Diego.
RF Frequency Coordinator for the NFL since 2012, including two Super Bowls and a Pro Bowl event.
In 2012, I started a company to help local broadcasters with new projects and maintenance. As stories on this website set out to tell, we've also helped launch a small TV network in Arizona. I loved our work with KPRI when they were locally-owned. I was able to make a sonic difference there and with our IT and broadcast engineering support, we helped make happy employees.
Gary Stigall
40 years of broadcast engineering experience, but up-to-date with the skills necessary to work for you. We can file FCC applications, provide advice, plan your project, and execute the plan. We can install, test, train, and maintain. We can scale up with my very experienced partners to get it done. TV spectrum repacking, low power radio and TV installations, studios, transmitters, antennas--we've done it all.
---
---
Tags
broadcast engineering spectrum repacking TV radio installation project management support maintenance antennas microwave carrier-grade STL ICR training San Diego Temecula Riverside Chula Vista Santa Ana